Lifestyle Medicine by Dr. Samone Zarabi and Island Rheumatology
Ah, the allure of Athens! Home to ancient philosophers, timeless architecture, and where Dr. Samone Zarabi began her medical journey. Studying at Athens Medical School, one of the world's oldest and most revered institutions, she soaked up knowledge in the very city where Hippocrates, the Father of Medicine, once roamed.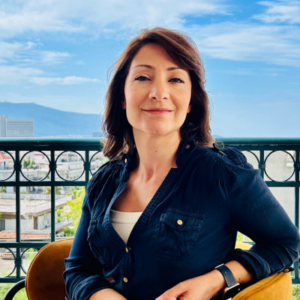 After Athens, she further refined her expertise during her Clinical Pathology residency at Stony Brook University. Driven by a curiosity about the delicate balance of inflammation, autoimmunity, and overall health, she pursued significant research at the Cleveland Clinic.
A fervent believer in the transformative power of nutrition, Dr. Zarabi has accolades from eCornell and the T. Colin Campbell Center for Nutrition Studies in plant-based wellness. And, acknowledging the profound impact of mindset on health, she wears the dual hats of a certified life coach and wellness mentor, boasting certifications in Health & Wellness Coaching and Functional Imagery Coaching for Behavior Change from the International Coaching Federation.
Yet, her holistic view of medicine beckoned her further. She embraced a master's degree in Global Health from Columbia University, showcasing her unwavering commitment to lifestyle medicine and a mission to bridge global health disparities.
From the tranquil shores of Long Island, NY, Dr. Zarabi isn't just curing symptoms; she's curating healthier, more vibrant lives. With a blend of ancient wisdom and modern expertise, she navigates patients through today's health complexities, ensuring their wellness journey is both rewarding and transformative.